While I was peacefully and quietly going about my life, the Universe did a paradigm shift.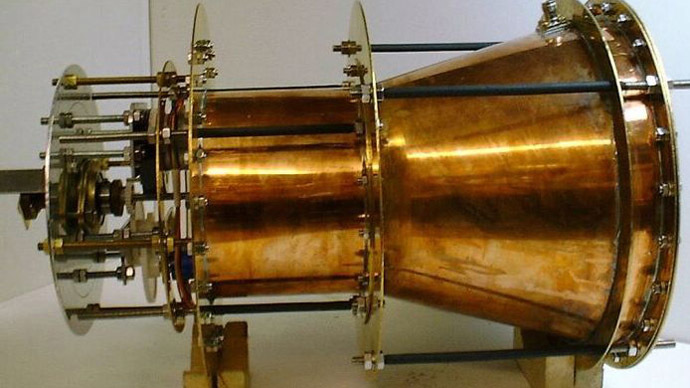 The device tested by NASA was not efficient but was intended to only demonstrate a principle. NASA does not even appear to know how it works. Mind you, this will not produce enough thrust to leave the planet, but it would be very useful for orbital correction or deep space missions.
Every rocket engine design to date has been a reaction engine: fuel in, exhaust out. This engine, seemingly against the known laws of physics, has removed the penalties associated with those two things.
The questions of "why does it work" and "can it be scaled up" need to be answered, now.
Go build your own